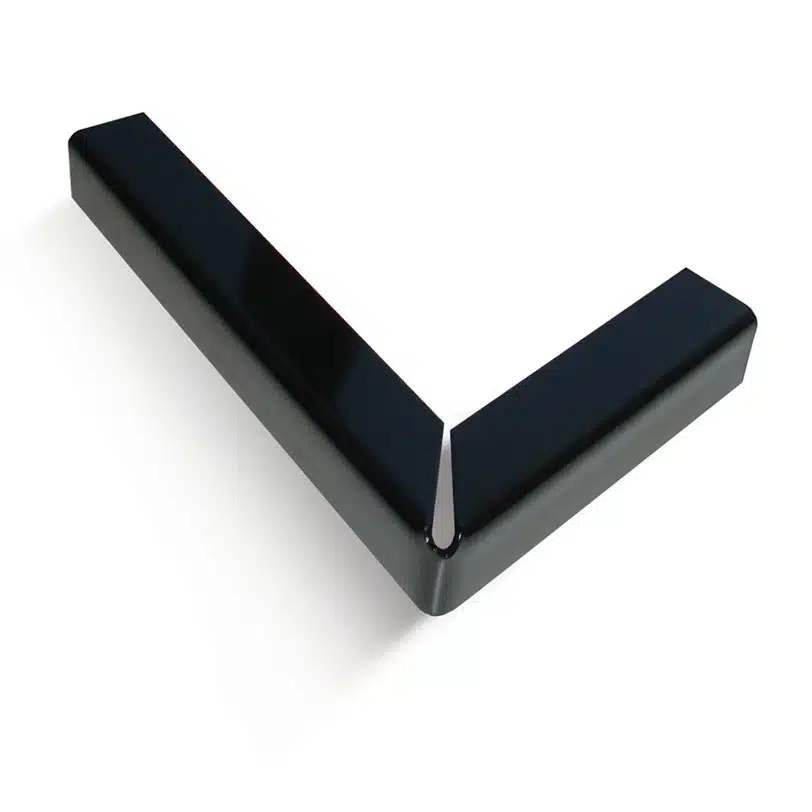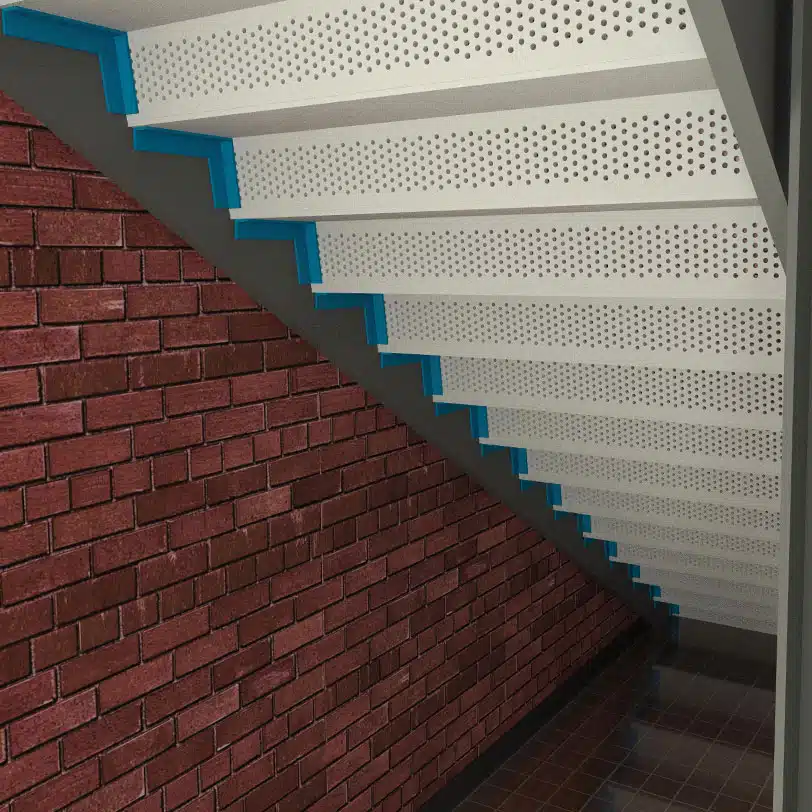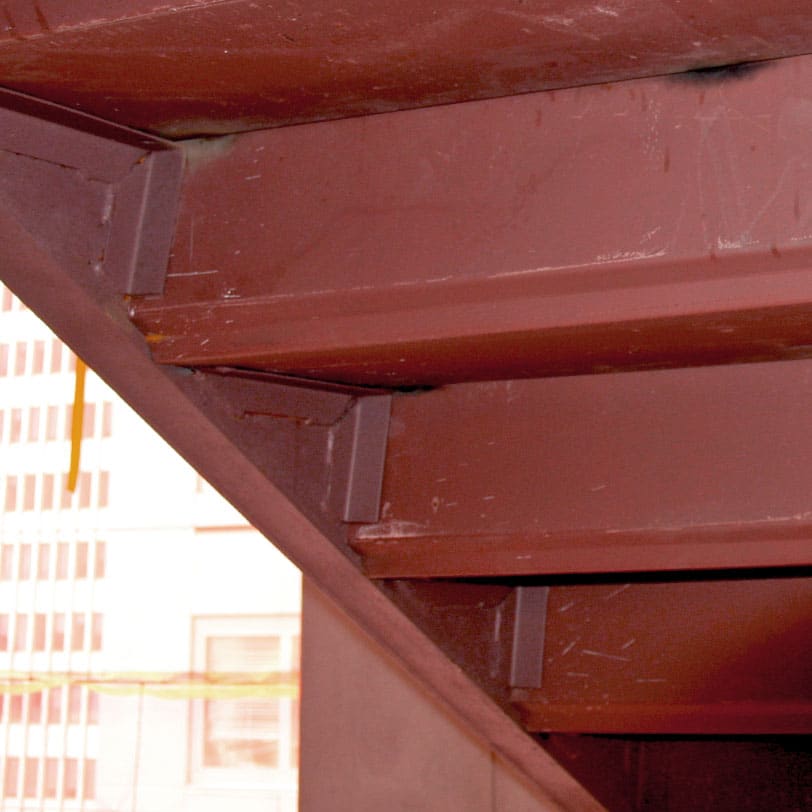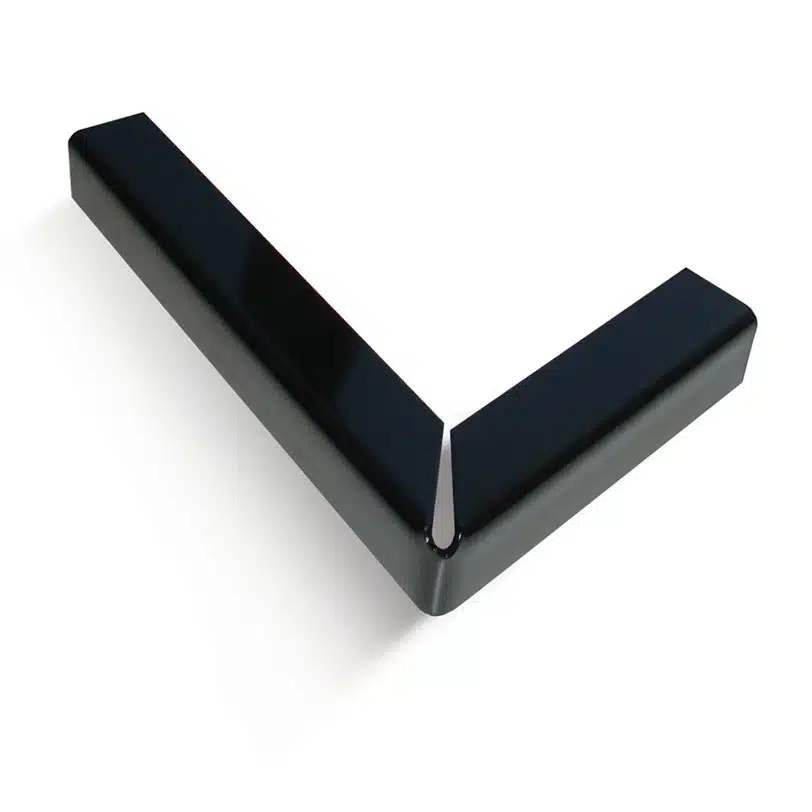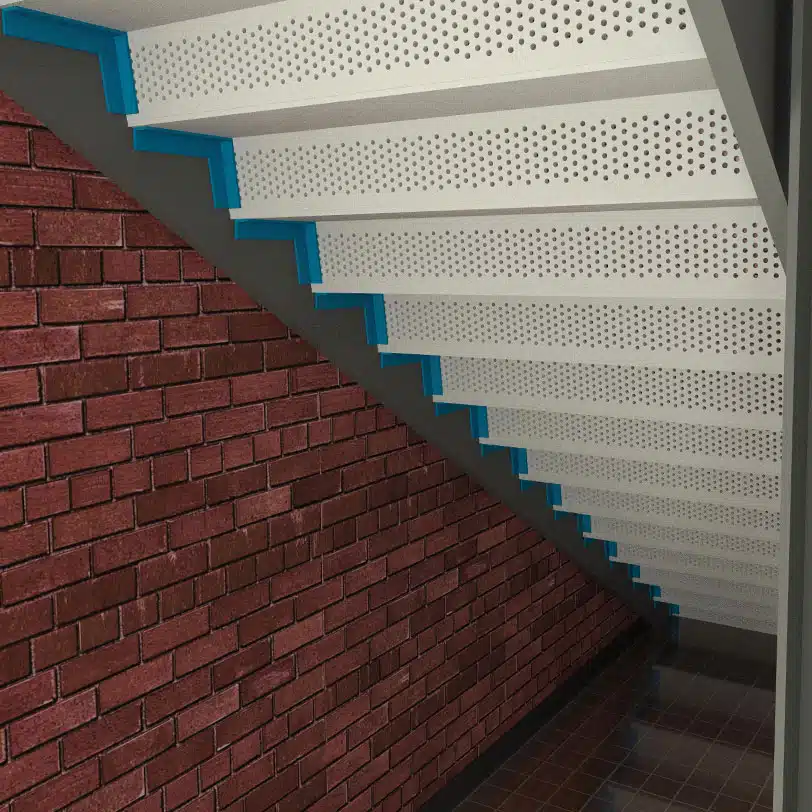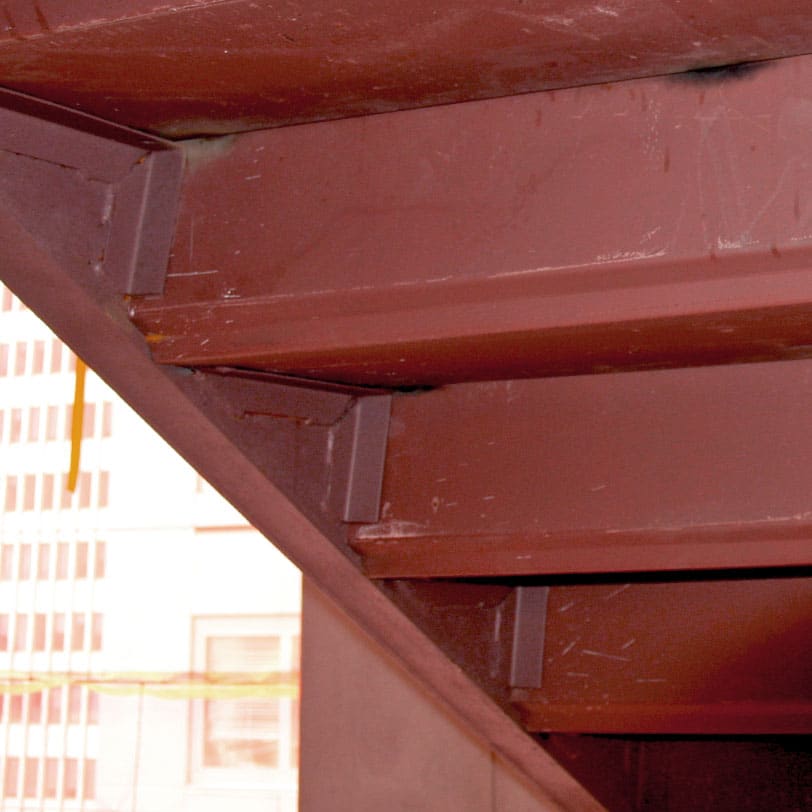 Carrier Angles
Carrier Angles provide strong support for stairpans and stair treads during the construction of steel staircases.
Angles can be welded or bolted to the inside of stringer channel and the underside of stairpans or stair treads.
We sell carrier angles on their own, for you to install in the field, or we can weld them to your stairpans or stair treads prior to shipping.