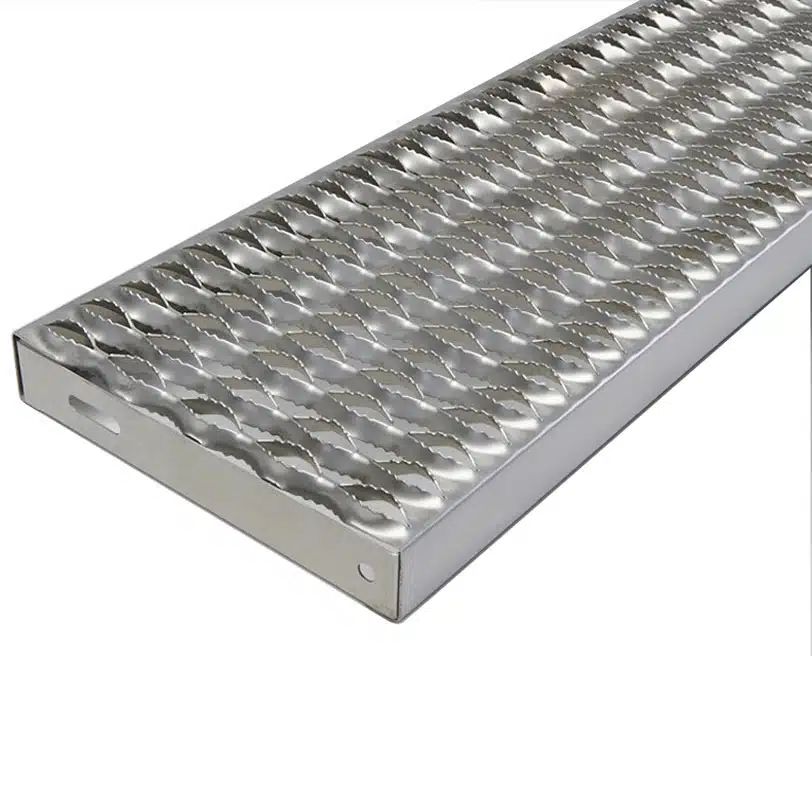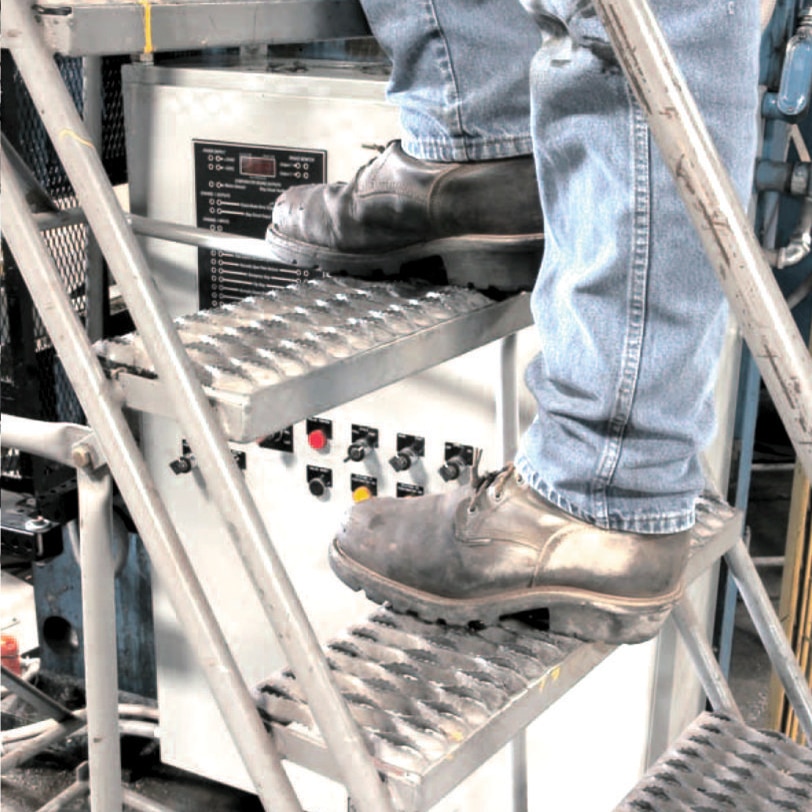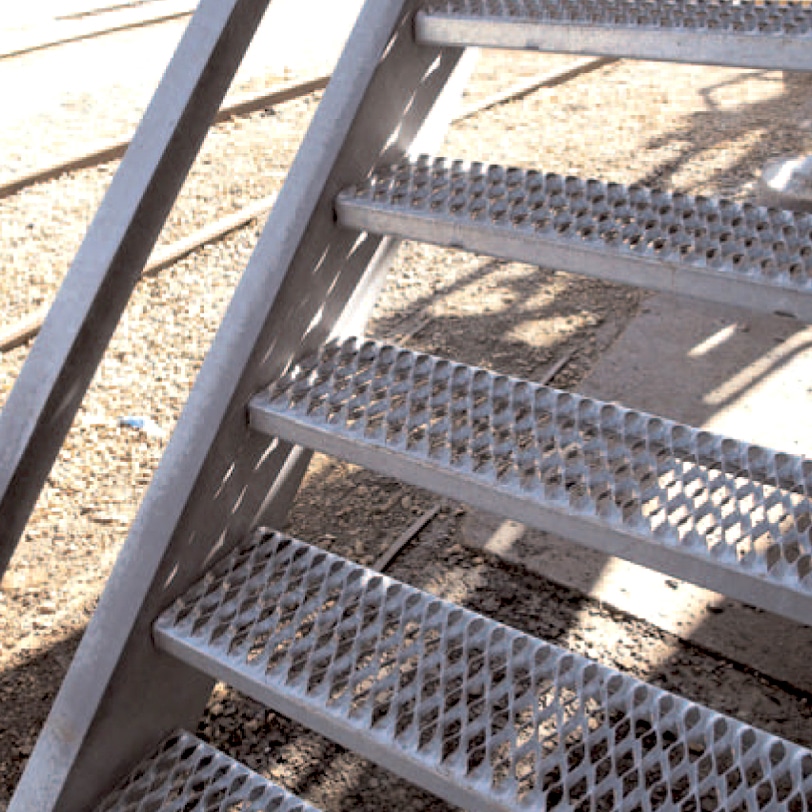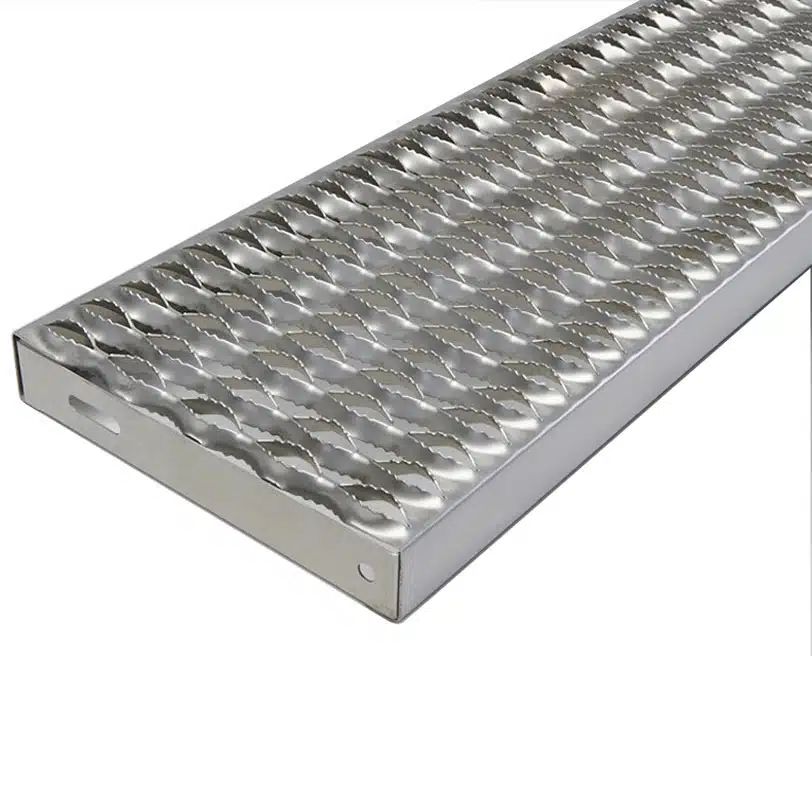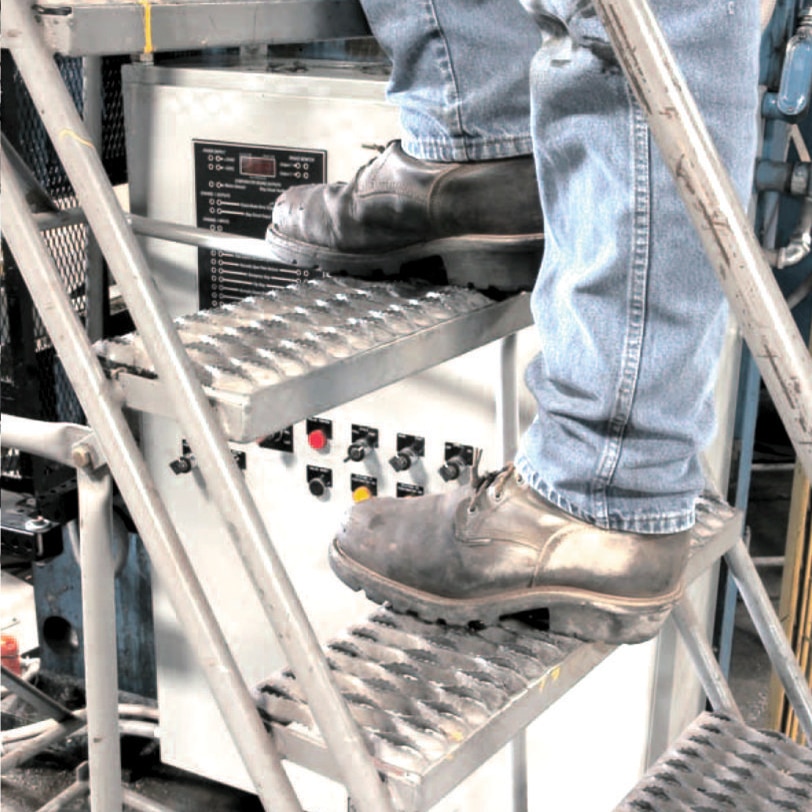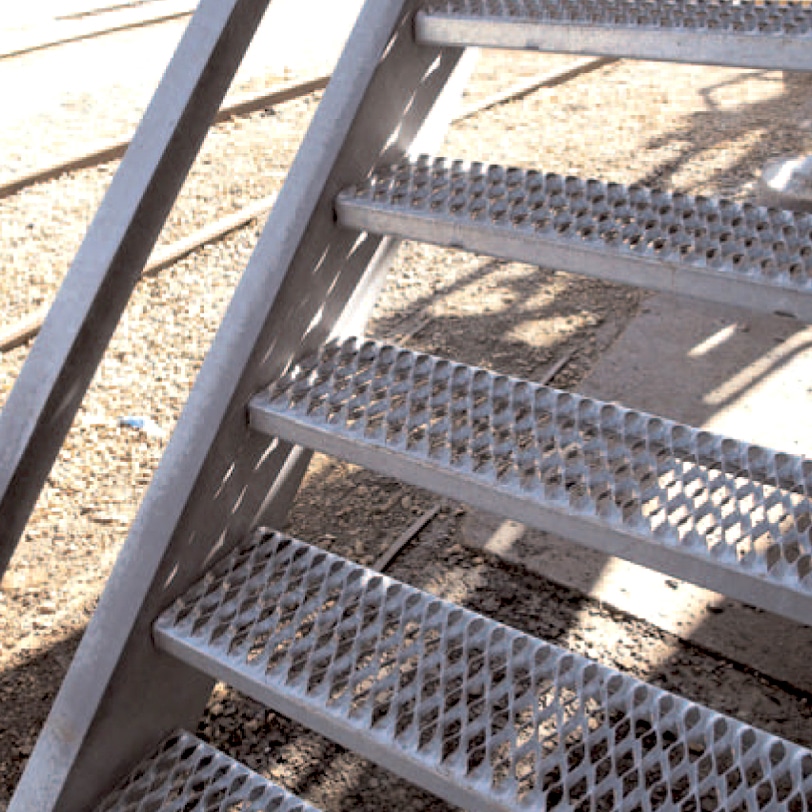 Grip Strut Stair Treads
Anti-slip Grip Strut grating stair treads provide maximum slip protection in hazardous conditions and are ready to install.
Grip Strut Stair Treads grip soles securely in all directions and are ideal for inside or outside locations where mud, ice, snow, oil and detergents can create hazardous walking conditions.
Openings are small enough to catch most falling tools and other dangerous objects, yet large enough to permit quick drainage of fluids, chips, grease and mud.