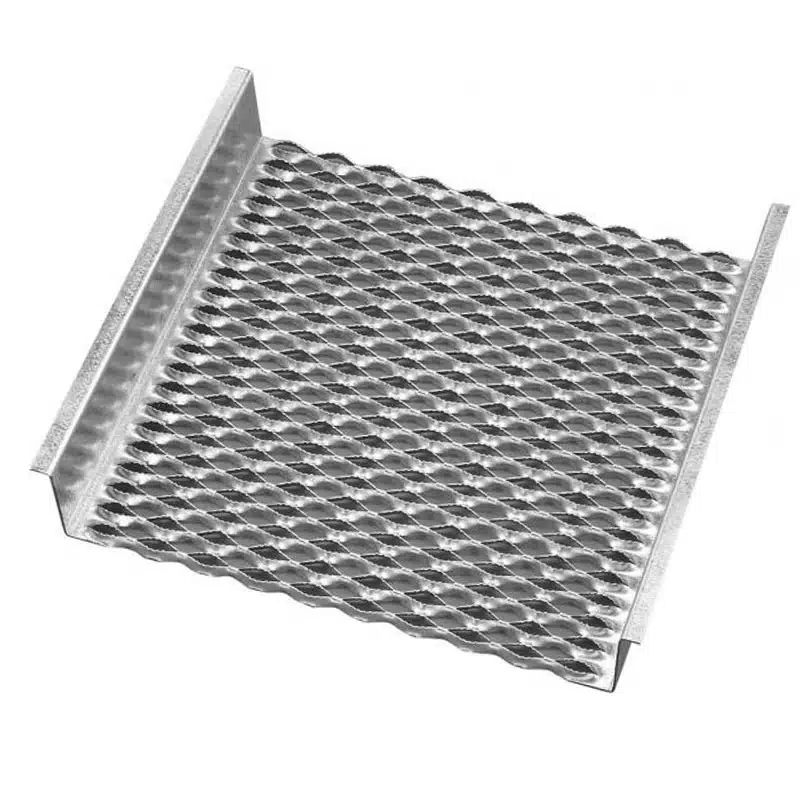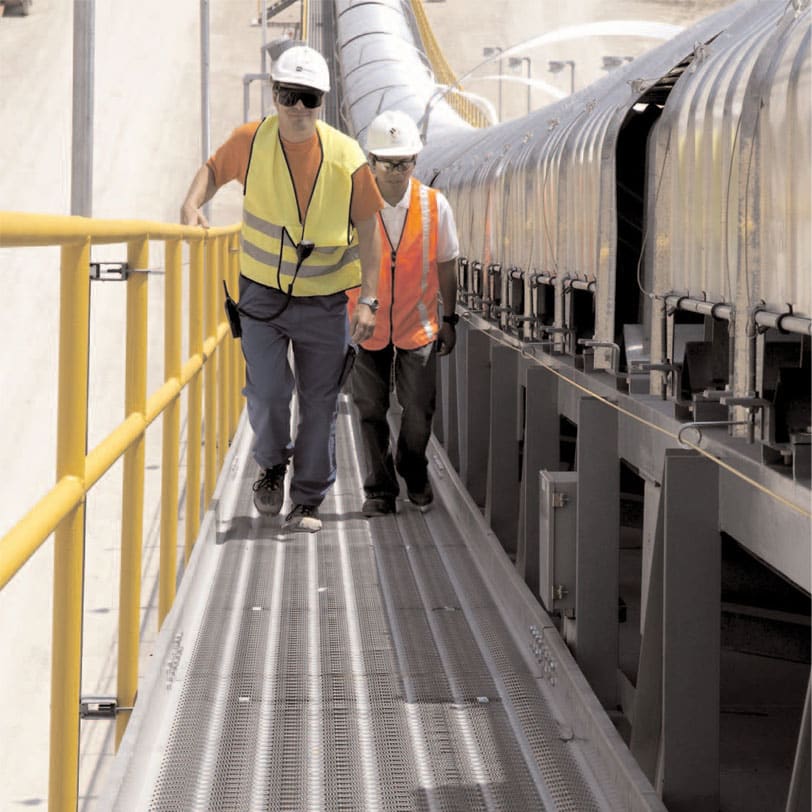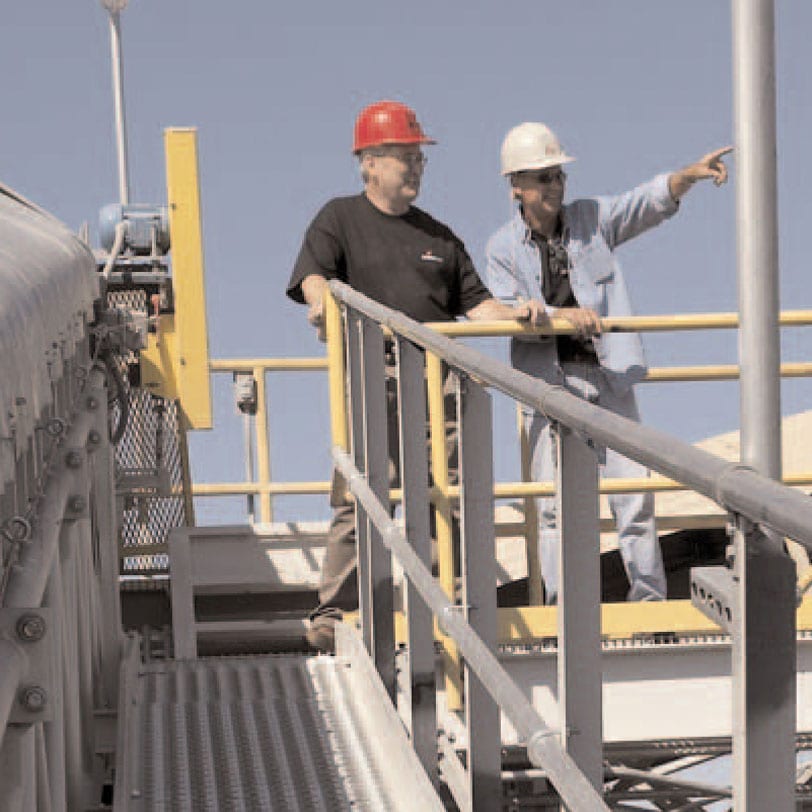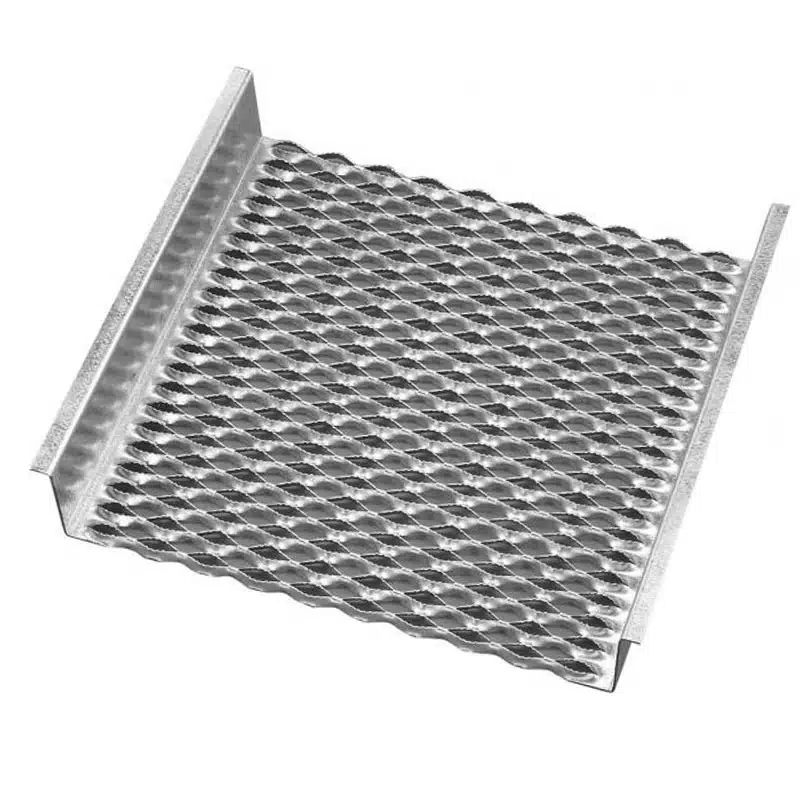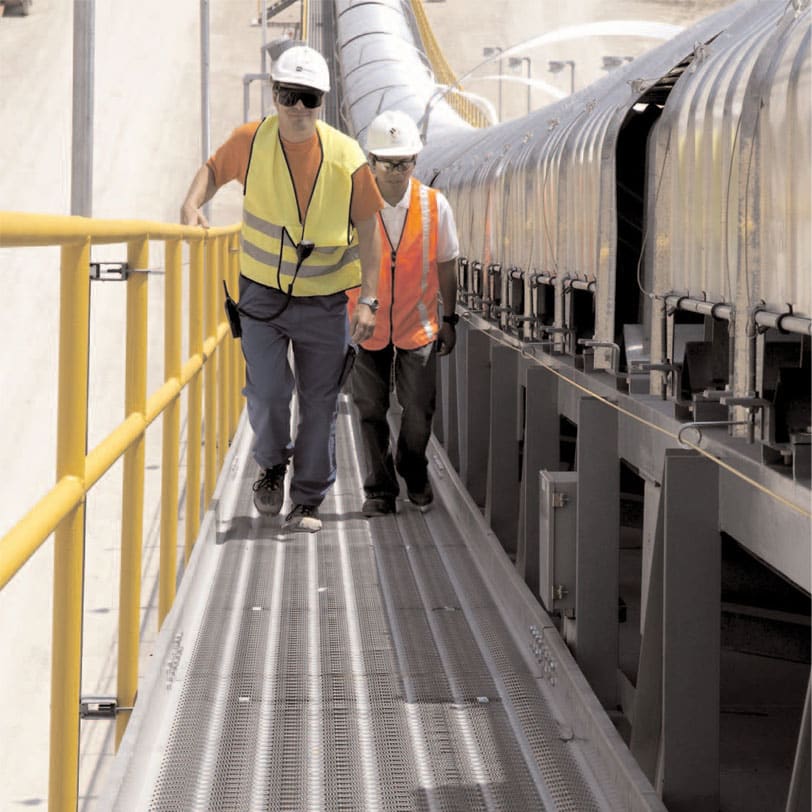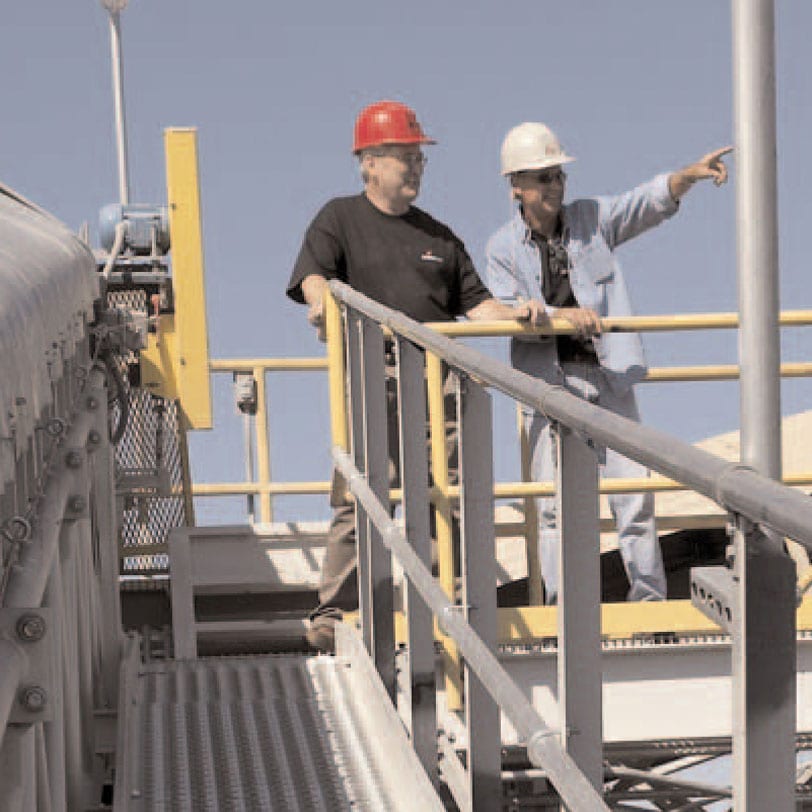 Grip Strut Walkway
Standard Grip Strut Walkway grips shoe soles securely in all directions and provides superior slip resistance, in all weather. It is perfect for use both indoors and out.
4-1/2" raised toeboards add an additional layer of safety, and keep feet from slipping off walkway edges.
Grip Strut Walkway grating is available in robust, 24″ widths and comes standard with 4-1/2″ pre-punched toeboards that improve safety and make in-field connections a cinch. Walkway safety grating can be welded or bolted in plate. The Grip Strut Walkway line includes a complete array of walkways accessories, including splice plates.
Eaton's B-Line series safety grating offerings help provide a safe walking surface and are ideal for a wide variety of applications, including walkways.
Tested by an independent laboratory for slip resistance, according to standards and methods established by Federal Specifications RR-G-1602D, Grip Strut™ safety grating exceeds all requirements of this specification.
The standards were exacting – five shoe sole materials tested in three directions under five conditions: dry, greasy, muddy, soapy and icy. Grip Strut safety grating test showed it was more slip resistant than similar materials, depending on shoe materials and surface conditions.
In survey after survey, accidents caused by falls are high on the list of disabling and lost-time injuries and even death. In fact, statistics from many states rate this type of accident are second as the cause for industry's loss of manhours and lower productivity. As proved in the test described above, Grip Strut safety grating can substantially reduce this kind of accident.
In addition, the hazard of falling objects is significantly minimized by the shape and size (1-7⁄8″ x 1-1⁄16″) of the surface openings.
See MORE INFO tab for information on finish and options
MATERIALS
Plain Carbon Steel (Hot Rolled Pickled & Oiled)
Galvanized Steel
OPTIONS
Gauge: 12 ga, 14 ga
Tread Widths: 24″ 10 Diamond
Tread Height: 4-1/2″ Toeboard
Tread Length: 10′, 12′
Highly Recommended!
"Eberl Iron Works, Inc. has met or exceeded our expectations for quality bending of our stair pans and other bent plates. We have yet to encounter any problems with quality or quantities when ordering material with Eberl Iron. Eberl Iron's friendly staff has yet to let us down. We highly recommend Eberl Iron for custom bending."
Johnny | NU Risers Stair Co., LLC
All Of Our Stairpan Business Belongs To Eberl!
"Thank you so much for working with us and replying so promptly. ALL our stair pan business belongs to Eberl. You folks have it earned with your pricing, service and amazing quality."
Great Customer Service and Quality of Work!
"We really appreciate your customer service, as well as your quality of work. The fabricators in my shop prefer I buy stair pans from Eberl, because they are always accurate and fit up perfectly. Thanks again for all you do and we look forward to future business with you."
Great Job!
"Eberl Iron recently fabricated some stair pans for us on a project we had in Woods Hole, Mass. You did a great job!"
Dave I Village Forge Inc.