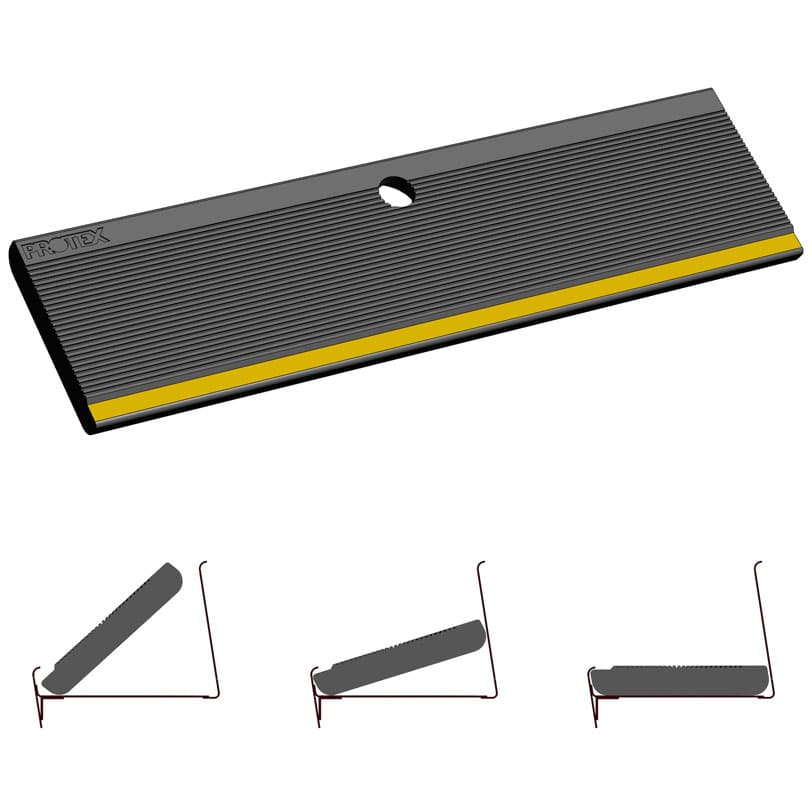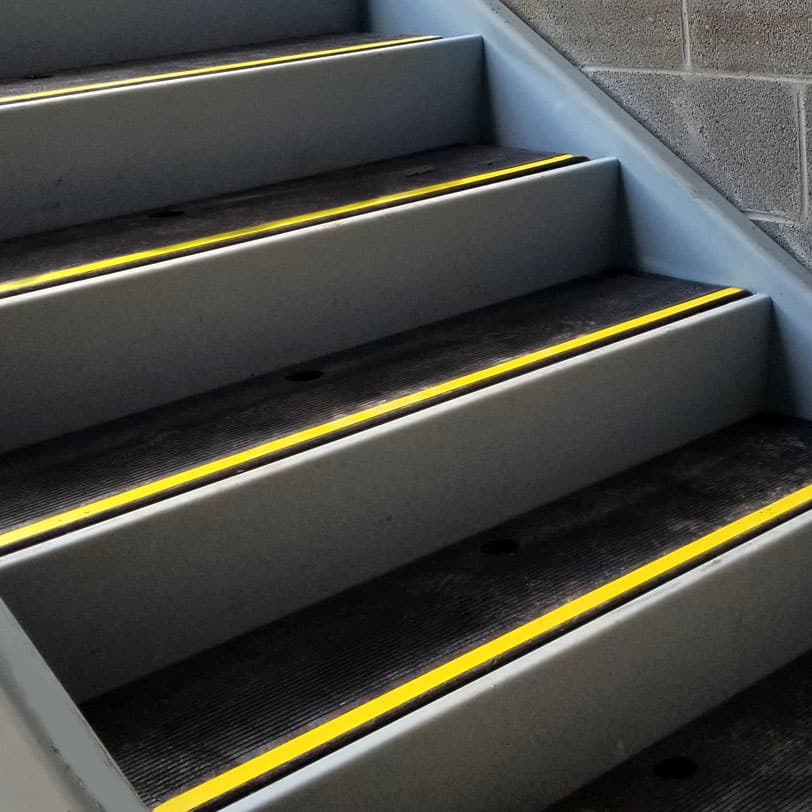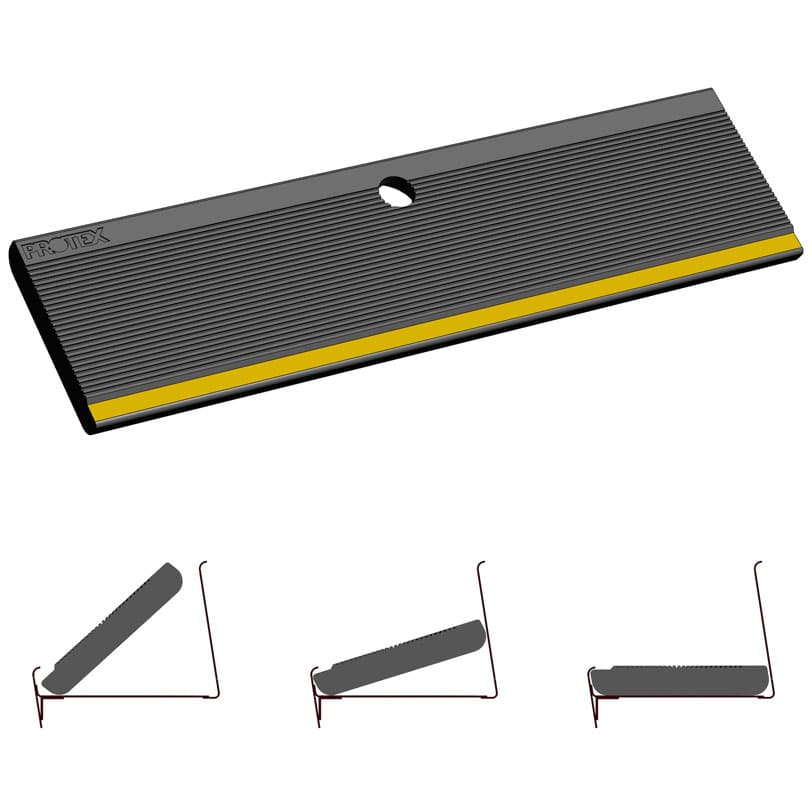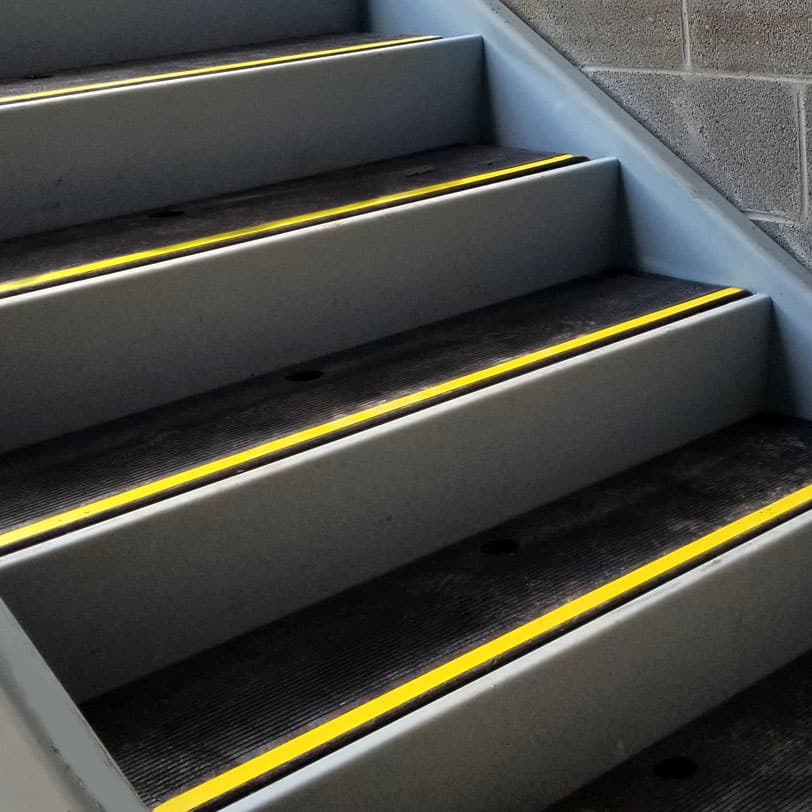 TREADX Temporary Stair Tread Inserts
TREADX is a revolutionary temporary stair pan tread that was designed to help increase job-site safety and to minimize labor, material and insurance costs.
With a permanent non-skid surface and safety stripe, TREADX is reusable and easy to install and remove; no tools needed.
TREADX is a revolutionary temporary stair pan tread that improves job-site safety and saves money. It's the only OSHA compliant temporary stair pan available. With a permanent non-skid surface, OSHA Safety Stripe and Class-B Fire Rating options, TREADX provide thee new standard for job-site stair safety.
Inserts come standard in lengths from 36" to 72". They are quick and easy to both install and remove – no tools are needed!
Temporary stair treads are impervious to weather and water, which helps to prevent slip and fall accidents from occurring.
The unique and innovative design of TREADX temporary stair treads minimizes material, labor and insurance costs and helps save you a bundle! Not only that, but TREADX treads are also stackable, reusable, recyclable.
Key Product Features
Fits 1.5″ and 2″ Fill Stair Pans
3 Standard Widths – Custom Widths up to 16′
Impervious to Weather & Water
Extremely Strong & Rigid
Exceeds OSHA Standards
LEED Compliant
100% Recyclable
Made in the USA
Benefits
Standard Lengths 36" to 72"
Easy and Fast to Install / Remove – NO Tools Needed
Impervious to Weather & Water
Helps Prevent Slip & Fall Accidents
Minimizes Material, Labor & Insurance Costs
Reusable / Stackable / Recyclable
Highly Recommended!
"Eberl Iron Works, Inc. has met or exceeded our expectations for quality bending of our stair pans and other bent plates. We have yet to encounter any problems with quality or quantities when ordering material with Eberl Iron. Eberl Iron's friendly staff has yet to let us down. We highly recommend Eberl Iron for custom bending."
Johnny | NU Risers Stair Co., LLC
All Of Our Stairpan Business Belongs To Eberl!
"Thank you so much for working with us and replying so promptly. ALL our stair pan business belongs to Eberl. You folks have it earned with your pricing, service and amazing quality."
Great Customer Service and Quality of Work!
"We really appreciate your customer service, as well as your quality of work. The fabricators in my shop prefer I buy stair pans from Eberl, because they are always accurate and fit up perfectly. Thanks again for all you do and we look forward to future business with you."
Great Job!
"Eberl Iron recently fabricated some stair pans for us on a project we had in Woods Hole, Mass. You did a great job!"
Dave I Village Forge Inc.