We Manufacture High-Quality Diamond Plate Treads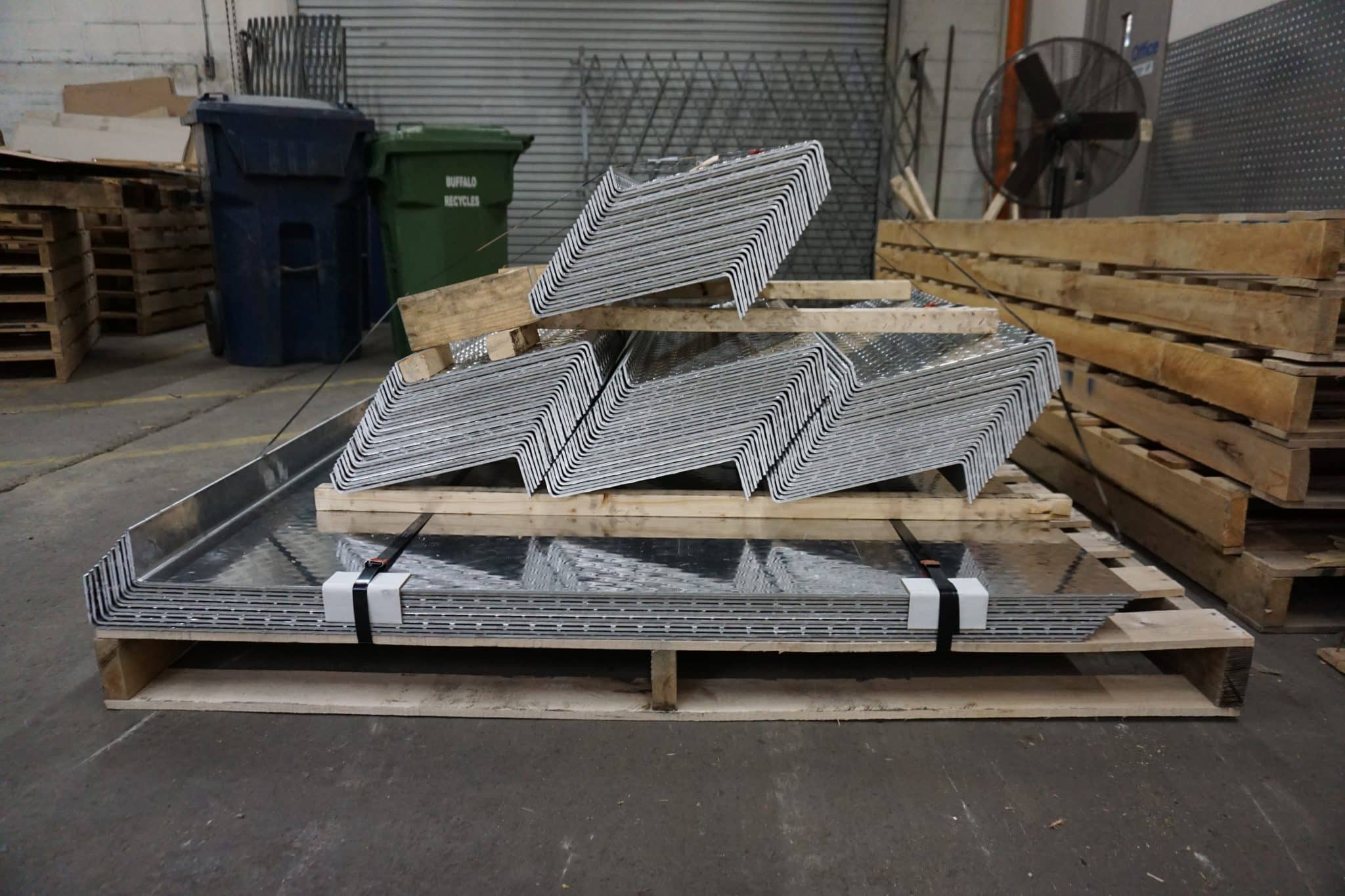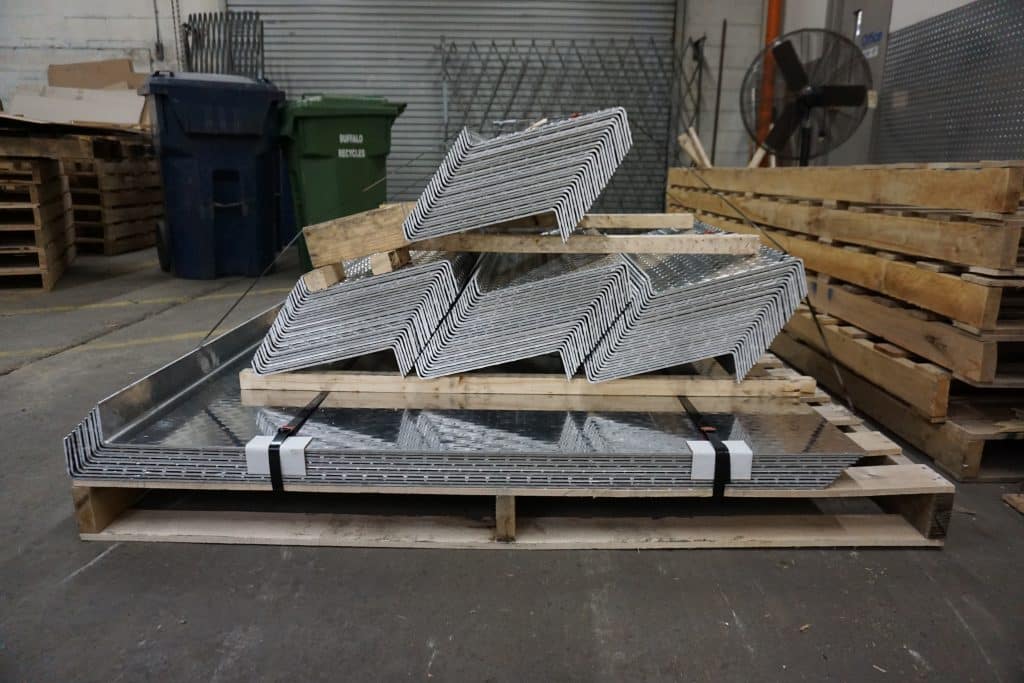 Also known as checker plate, our diamond plate stair treads are manufactured from high quality diamond plate steel and can be bent and cut into a variety of configurations and lengths to meet your project needs. The stair treads are manufactured in a range of material thickness that goes from 1/8 inch thick to 3/8 inch thick. Below you'll find a list of available materials as well as the configurations that can be made.
Materials
Hot Rolled Steel
Pre-Galvanized
Hot-Dipped Galvanized
Stainless Steel
Aluminum
Configurations
Carrier Angles (Welded On)
Primered
Bolt-Holes Punched in Treads
Perforated Rise
Perforated Tread
Landings
What Are Diamond Plate Treads?
Diamond plate stair treads are commonly used to build stairs that do not require a concrete fill. They also provide an anti-slip surface which increases safety in areas with high volumes of foot traffic. On top of that, diamond plate is aesthetically pleasing and can be custom made to meet any and all of your project requirements.
Serving the Needs of Our Customers Since 1923
We recently received a custom order of diamond plate treads from a customer with a complicated stair project. The customer needed 110 stair treads and 12 landings, all formed from 3/16 inch aluminum diamond plate. Our team of highly skilled machine operators went to work and were able to sheer, bend and package the order for shipping in under 13 man hours. The customer received their order on time and they were so pleased with the high quality of our product and the incredible customer service that they placed a second order for diamond plate stair treads the next day. View more information on Diamond Plate Stair Treads or Request a Quote now.